So, you have probably already seen these beautiful stamping polishes floating around. I am happy to see so many people using these fine polishes! They are 5-free, cruelty-free, and are the most awesome stamping polishes I've ever used! So I'd like to show you some swatches from MPolish's Polish Of My People collection. Read on for more pics and info!
MPolish Polish Of My People collection of stamping polishes
There is nothing to disclose.
First, I'll remind you about the background of this brand. Let's start with Megs. Megan is the creator of MPolish, and is an all-around amazing person. Megs had in mind to make a stamping polish that didn't reek of chemicals, or stain your fingers and nails (and stampers!!), or lose its luster or pop of color over dark base polishes. When she set out on her journey, she was in it for herself. Megs is an avid stamper and truly wanted to make something for herself that was better than what was currently available on the market and specifically designed for stamping. With the support and encouragement of Megs' nail friends, she explored the possibility of making her own line of stamping polishes and the idea of selling them for the masses. That idea became a product that I'm happy to see continue to grow. By the way, you can follow MPolish's Instagram account (IG@mpolishes) to see her polishes used in various manis.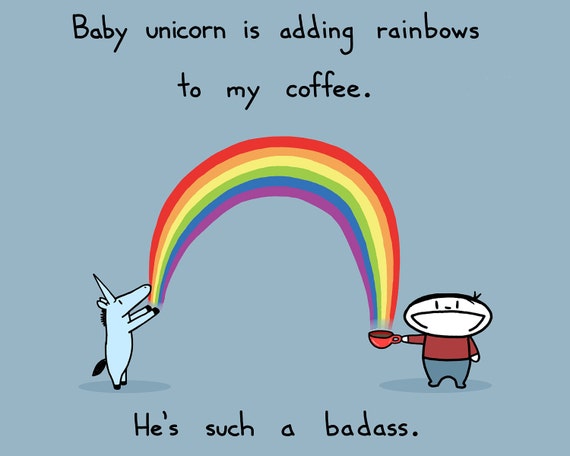 I couldn't help myself, this is what I think of when I talk about Megs.
As a nod to these dear nail friends, Megs started a collection to represent a few. I am sure Megs would love to honor each and every one of her nail friends. But to start, here are seven fun, bold, summer-themed stamping polishes in the Polish Of My People collection, all available now which will soon be available again for sale on MPolish's website!
In my swatches below, I've used one coat of Sinful Colors Black On Black on my middle finger and Snow Me White on my ring finger and stamped using an image from Uber Chic Beauty plate 1-01. I've topped those two fingers after stamping with KBShimmer Clearly On Top quick dry topcoat. I've also used one coat of each polish on my index and pinky fingers, and topped my index finger with a coat of Clearly On Top and left my pinky in its natural untopped state. These polishes dry quickly and have a bit of a satin finish when dry. When topcoated, it brings out the tiniest hint of shimmer that I couldn't really capture in my photos. Also, please forgive me for some of the patchy stamped images, I was working rather quickly. It was not a fault of the polish or plates (nor the stamper, I was using my Creative Shop stamper) that I was using.
I'd like to note that these polishes are intended for stamping, so if using them as a base polish, be aware they are going to be thick. As thick as they are, they are still easily used for polishing, but they do their best work when used for stamping.
First up, we have I Need A Vacation. This is an amazing bold metallic red that is intended to stamp over both light and dark polishes. I Need A Vacation was designed with Carmen (IG@ineedamani, blog- www.ineedamani.blogspot.com) in mind. This red really makes a statement when stamped over black!
MPolish I Need A Vacation
Hottie is a bright peachy metallic orange. Again, Hottie is intended to stamp over light and dark polishes and is great for any season! Hottie was designed for The Dot Couture (IG@thedotcouture). It's such an enjoyable beachy color!
MPolish Hottie
Scouting the Beach is sunny metallic yellow. This color reminds me of egg yolks, which I love! As in the past couple polishes, Scouting the Beach is intended to stamp over light and dark colors. It was designed for Jaclyn (IG@manimaninails). This is such a full-bodied, bold yellow!
MPolish Scouting The Beach
Get Lost! No, not you, you stick around. That's the name of this next polish! Get Lost is a lovely shade of metallic green, a Packers green, if you will.... (although it's a beautiful shade of EAGLES green in my own mind!!) ;-) Perfect over both light and dark polishes (are you sensing a trend here...??). Get Lost was designed for Lost In Polish (IG@lostinpolish). This polish really glows over black!
MPolish Get Lost
Oh. Check this out. Anyone else instantly envision an inviting swimming pool when you laid eyes on this one? Of course you did, this is Pish Plashin' Around! It's a gorgeous electric blue and so full of color. This, too, is intended to stamp over both dark and light polishes. Pish Plashin' Around was designed for Karen (IG@pish.posh.polish, blog-www.thepishposhpolish.blogspot.com). I can't wait to dive into this color in summer! (sorry, that was corny... lol)
MPolish Pish Plashin' Around
Next up is my favorite. I know I shouldn't play favorites, but I can't help it. This spectacular lush metallic purple is Dancing In The Streets. Any guesses who this was designed for? Correct, me! Feel free to follow me on Instagram (IG@dancerspolishedlife) if you so desire! This purple sparkles over both light and dark polishes. This is the stamping polish of queens!! (Okay, did I just get weird there?)
MPolish Dancing In The Streets
MPolish Fresh Perspective
If you'd like to see more action from the polishes in the POMP collection, check out some of my recent blog posts!
And just because I found this in Google image search and couldn't pass up the opportunity to use this fabulous photo on my blog, here is a rainbow-colored unicorn alpaca, whom I think should be the mascot of this MPolish collection!
The drama-llama has arrived and he is faaaaaaaaabulous!
Do you think indie polish collections should have a mascot? Who would you like to see represent your favorite collections?