I am happy to share with you today the long awaited Metallics collection from MPolish! Please read on for more pics and info!
MPolish Metallics stamped over Bear Pawlish Sacrifice
As I mentioned in a previous blog post here, MPolish is releasing a new stamping polish collection on Monday, May 25th! This will be the Metallics collection and will consist of six metallic stamping polishes in various colors. Today I have two to show you. Oh, and guess what... MPolish is offering FREE SHIPPING to the US and Canada on ALL orders on Monday!!! Woohoo!! As in past collections, the Metallics collection will be Five-Free, cruelty-free, and is hand-blended in the US.
Mpolish is a press sample. All other polishes purchased by me.
I was not compensated for this review. All opinions are my own.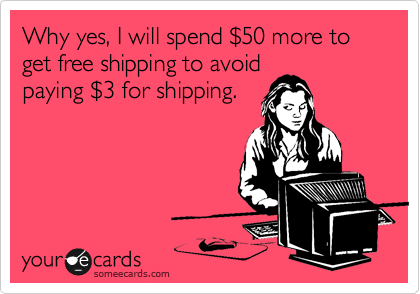 But there's not even a minimum spend on Monday 5/25!!

For my mani today, I decided I wanted to do something a little different. I started with a base of Qtica Natural Nail Growth Stimulator and a coat of OPI Nail Envy. My base polish is Bear Pawlish Sacrifice. Sacrifice is a stunning silver polish with a strong linear holo and holo micro glitter scattered throughout. It is a very smooth polish and I had no trouble controlling it when polishing. It is greatly pigmented so you could get away with one coat and it would be fully opaque, but I used two coats for this mani.
One coat of Bear Pawlish Sacrifice for full coverage
Sacrifice dries quickly and to a shiny finish. I love the holo micro glitter in this polish. This is no boring silver polish, oh no. This polish has pizzazz!
Bear Pawlish Sacrifice, two coats and no topcoat
Bear Pawlish Sacrifice
I topped Sacrifice with Bear Pawlish Oso Quick, which is her new Four-Free quick drying topcoat. I used a generous amount and had no shrinkage issues. Oso Quick dries very shiny and doesn't dull holo at all.
Two coats of Bear Pawlish Sacrifice topped with Bear Pawlish Oso Quick
Oso Quick quick dry topcoat over Bear Pawlish Sacrifice
Macro of Bear Pawlish Sacrifice - look at that holo microglitter!
I decided to stamp with my Pet'la Calaveras plate, which is chock full of sugar skull images and I love them all!! I just wish they would completely fit on my nails. I could shrink them, but I definitely need to practice that more.
Pet'la Calaveras stamping plate
I stamped using MPolish Baroque, which is a rosy metallic, and Elizabethan, which is a chocolate brown metallic. I alternated the colors on my fingers, and stamped with both on my thumb. Both Baroque and Elizabethan are wonderful to stamp with. I had no issues with them drying too quickly, and they both provided full coverage with no bald spots.
MPolish Baroque and Elizabethan stamped over Bear Pawlish Sacrifice
Since there is a lot of open space in these images (and come on, they are sugar skulls!!), I figured these skulls needed some COLOR! I lead lighted with three polishes from In The Name Of Polish's Hard Knock Life neon jellies collection. I also accidentally stamped a skull upside down on my Cindy hand, so I went with it and stamped all of them the same way on Cindy. That way I can enjoy this mani myself! ;-) The cute hand pose I used below is inspired by IG@SloppySwatches (she's got a YouTube channel as well, check her out!).
Macro of MPolish Metallics stamped over Bear Pawlish Sacrifice with lead lighting
Below you can see the multicolored stamping I did on my thumb nail with MPolish Baroque and Elizabethan. And whoops, my lead lighting was a bit sloppy...
Sugar Skull image from Pet'la Calaveras stamping plate

And I couldn't let you go without a sun shot of Sacrifice! This polish is gorgeous in sunlight!!
Holo effect of Bear Pawlish Sacrifice in direct sunlight
So don't forget, automatic FREE SHIPPING to US and Canada on Monday 5/25/15 for all MPolish orders, no minimum spend necessary and no codes to enter! She is also completely restocking the store, so if you haven't already gotten your hands on the glowing Spring collection, or her fantastic summer POMP collection, now's your chance!